Scherhazade (or my first food blog review). Sorry if it is a bit rustic.
Starring:

Atreyu
&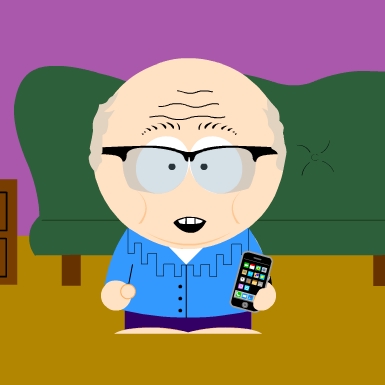 Sunny Days
So, let me start out by an introduction to one modus operandi of me dining out; my dining buddy (Sunny Days) is signed up to numerous sites that create coupons of a variety of things (not just dining, but also sports, holidays, beauty treatments - you name it). Through this site he often finds a lot of pre-paid deals to go to restaurants. Often it is a gamble - the restaurants can sometimes be not so good - but it will find some surprises. One such deal was a coupon for a feast at an Indian restaurant known as Scherhazade costing a total of about $93. He and I (I am Atreyu) went there for dinner on a Tuesday night to use this deal. For the most part, I wish I could say that the deal went very well especially considering this being a first review (at least at this site) - but, what can you do?
Scherhazade - Morningside, Eastern Brisbane
Cuisine: Indian, Tandoori

There are several Scherhazade restaurants around town; there is also one in Kenmore and one in Mount Gravatt East. Unless you are looking for something to eat - or it specificially - this is one that would be easy to overlook. Going past here many times (one of my sisters used to live around here), and going by this route I hardly gave it distinct notice.
For the non-finicky eaters and/or the ones just looking for something, this is place is worth a visit. You know what you are going to get and if you like Indian, well you know the rest. At least where I come from, the interior was like most Indian restaurants - an emphasis on using red, having Buddhist and Hindu images around, elephants somewhere et al. This is alll good, just stating it matter-of-factly. The food is what it is, but there were issues with the service.
Often when you have a voucher for $x to spend at a place, usually it is what it says on the package - sometimes there are conditions but they are explicitly stated. With this place, however it was not either one. Only certain curries and naans could be ordered, entrees were pre-selected and drinks were extra. That would not be a problem if it actually added up
or
the wait-staff explained it. However, they seemed to assume it and we all know what they say about assumptions.
It was not all bad, the service. Without request (as most of the time), we were offered pappadams as apperitifs. They came with a mango chutney, which was surprisingly tangy. Going over what to order, they helped keep the hunger at bay.

Coming up first was the entree "platter". A piece of tandoori chicken and vegetable samosa each complete with the mint chutney and tamarind sauce; I always think the vegetables are meant to be considered garnishing decorations on these platters. While not the best tandoori chicken I have had (I have had a lot) it is far from the worst and actually still quite good. It had the tender texture of a well cooked chicken and the spices were infused into the flesh brilliantly. They definitely used an industrial bit of chicken; part of the fun of eating chicken by hand is getting the industrial bits and attempting to get around the nooks and crannies. I am not fused about which part of the chicken I get nowadays.
The better entree was the samosa. An unusual tweak, they used some spicy dusting that I could not quite put my finger on what it was - it was different and quite tasty. The filling was hot and fresh; I could detect some potato. They were robust and crispy.
The lassi on the right was the one I ordered - sweet. As far as lassis go, it was that unusual combination that the sweet lassi often is with the subtle cardomin flavour. Presentation cannot be faulted, there is a pleasing asthetic to the kind of glass used.
So, by the choices being limited here is the how the story went. I was eyeing off the fish kerala (a very spicy curry; it was label hot in a bigger font) which was on the Chef's Special menu. That was not allowed. Next, I was looking at the prawn vindaloo but first asked if seafood was allowed; the answer was no. There seemed to be an implied pushiness to decide quickly so I went for the next curry that took my fancy - a panneer butter masala.

Vegetarian curries can usually be described by a word I am personally trying to avoid using during my reviews - nice. They often have a good flavour, more simple and aromatic than the meat versions not to mention they are the easiest to eat. This paneer butter marsala curry was not exception. It came in a tomato, cream sauce and was absolutely filled with the cheese - a very generous portion indeed.
Sunny Days got a beef madras which was spicer and more complex in flavour. There were noticeable bits of chili in there as well as a coconut flavour. The meat itself was tender and fell apart with ease.
Also coming with it - as can be seen in the picture - was the rice and raita The rice was fluffy and soft and the yoghurt went well on the side. These two items are not really able to be scrutinized on their own only how they went as sides which might affect how they really were.

The only naans that could be ordered were plain and garlic - Sunny Days and I decided on garlic. When it came out, the portions of bread were also generous (that is not all the bread in the picture). They were easy to pull apart and had a fair bit of butter and garlic on them - always a good sign. We can all agree that there is rarely ever the "just right" amount of naan bread to the curry sauce, that is one of the accepted things in life.
So, none of the food was bad; infact it was all quite good. Nothing too out of the ordinary as far as Indian cuisine goes. The service was the worst part, most of the time the waitresses seemed disinterested. Not going as far as boycotting but this is not a place I would go out of my way to get to next time.
Pricing: Moderate, curries can be up to $20 depending on what you get. Nothing ecksy or for spare change.
Vegetarians: There is a small but reasonable selection of vegetarian curries and the vegetable entrees should tide most vegetarians over.
Kids: Milder curries should please them, the numerous entrees will delight them.
Addition information: http://www.scherhazade.com.au/